Workshop Training Google Drive data management and reporting data through Smart Phone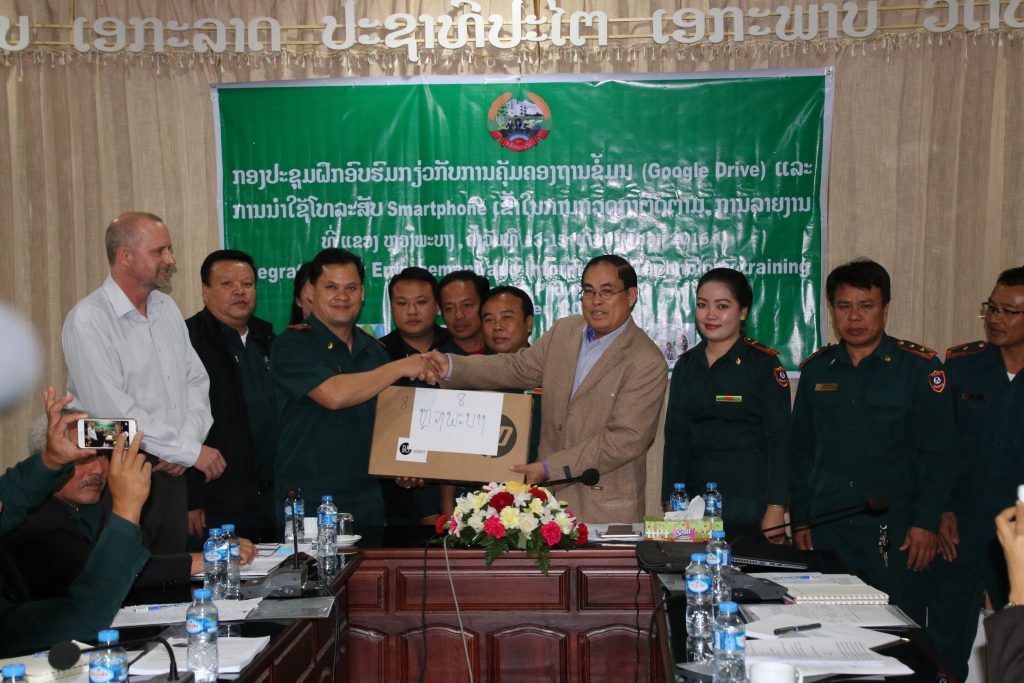 In the past 08 November to 15 December 2016 Dpartment of Forestry to hold a decent meeting training management information Google Drive and reporting data through Smart Phone to officials forestry provinces, 18 provinces nationwide, the president confer your degree gold Wongprachan Deputy Forest Inspection. The training session was a team from the Department of Investigation – Investigation Department of Forestry and expert consultants Enforcement Law Department 1 assistant is Mr Aidan was drawn to the officer checked forestry province, with expert IT project (SUFORD-SU) 02 came a bit like: Mr Lauri and Mr Jussi. This is to strengthen the forestry authorities in each province to keep up with the situation, yet modern, fast and save time.
The meeting was also an expert from the ICBF, PAW / LEN2 and staff from the WCS attend training on identifying products and animals, ivory and demonstrations about collecting empirical evidence gave Forest the presentation by Mr Mike. This is to focus on the implementation report and prosecute forest, water – wildlife, forestry and forest land to the results and performance high.
There is also the review of the proposed revised role and decisions of the Minister of Agriculture and Forestry No. 0141 / MAF, dated 18 November 2010 by the direction of Master Gold Wongprachan Deputy Forest Inspection and officials Forest each have a comment, talk and exchange ideas with each other, because that among sectors, agencies and parties associated problems difficult enough after the order 15 / released early. Naval action conference was talking about proposed changes to the agreement of the Minister of Agriculture and Forestry No. 0141 / MAF a decree of the Minister to give scope to include a forest strength and sacred than the old, and to improve the content, cut some container or oil and add some content in 0141 / MAF to fit the actual work. Also offers enhanced role of the inspection Forestry No. 1041 / MAF, the role of the Inspection Unit Forestry No. 1897 / MAF, the meeting ended on 15 December 2016 by closing meeting your degree gold Wongprachan Deputy Forest Inspection.